The Easiest and Most Effective Mosquito Control Defense In Florida
Fogging is an outdated method that only lasts a couple of hours at a time. We have a better solution! Introducing our much more efficient (and safe) mosquito misting systems that bring you all of the benefits that you want without any downsides:
Around-the-clock defense
Works against fully-grown mosquitos, larvae, and eggs
Effective during harsh weather conditions
Smartphone compatible
All-natural ingredients
SWAT will start you off with a design consultation involving a thorough evaluation of your home. This is the first step in giving you a personalized answer to your bug problem. You'll be the only one in Florida with your exact setup! That's all part of the SWAT special treatment.
Your design consultation will include a detailed explanation of how the system works as well as transparent and upfront pricing so there are no surprises after the fact.
No two yards are exactly the same, and that's why a system built to your specific property is the best solution. Our goal is to find the trouble areas of your yard and plan out a system that takes care of these areas while staying hidden from view. Our design specialists know all of the tips and tricks for laying out the groundwork for your customized mosquito misting system. You couldn't be in better hands.
The SWAT difference is one that doesn't go unnoticed!
No matter the job, our qualified technicians are up to the task.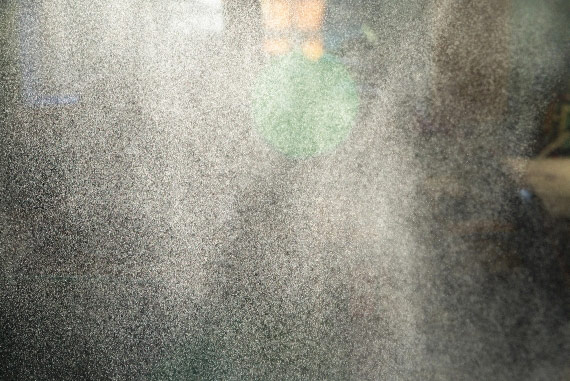 Depending on your yard, it can take at least one full day to complete the installation. Our technicians will make sure everything is working to perfection before giving you the means to control the misting system as you wish. You can let the automated system work on its own, or you can control misting sessions manually with the designated smartphone app and provided remote control.
We can proudly say that we are the best company in Florida for taking care of troublesome bugs like mosquitos, no-see-ums, and more! This is because we only hire the best in the business and provide high-quality products like our solution derived from the chrysanthemum plant which is harmful to bugs but safe for humans, pets, and other wildlife.
Take back your yard by calling SWAT for the best defense against mosquitoes in Florida!
The Best Mosquito Control Service In Florida!
Fill out the form below or call 1-866-391-2007
Qualified and certified technicians
5-star service
Reliable and trustworthy assistance
100% satisfaction guaranteed
Free estimates
Insured staff
ADDRESS
11371 Interchange Cir S
Miramar, FL 33025
CONTACT US NOW FOR A FREE ESTIMATE