LOCALLY OWNED MOSQUITO MISTING SYSTEMS IN BOCA RATON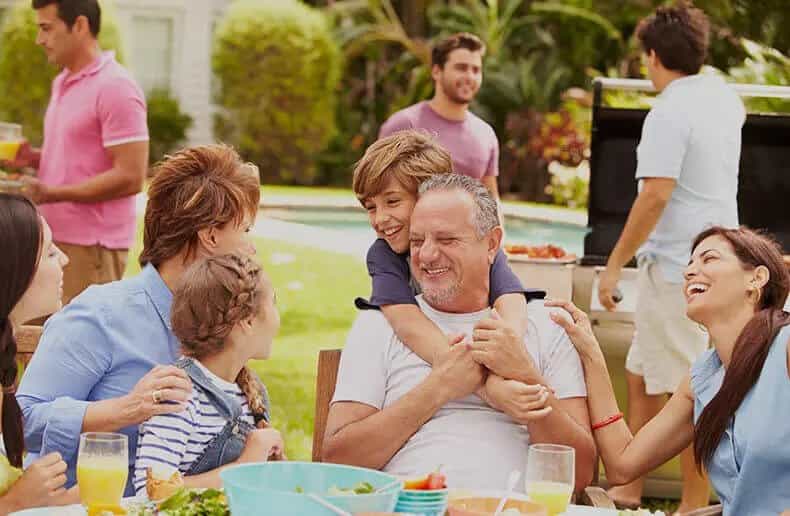 If you've been outside lately, you've probably experienced the frustration of  mosquitoes and no-see-ums in your home or backyard. If you're a business owner, you know the pain of mosquitoes and no-see-ums around your restaurant patio, beach front or boardwalk café.
Look no further to end that frustration. For one of the easiest and most effective way to protect yourself and others from the annoyance of mosquitoes and no-see-ums, join Florida's very own SWAT Mosquito Team. Protect your home or business with an Automated Mosquito Misting System, custom designed by SWAT Mosquito Systems for you. We offer a mosquito control guarantee unmatched by anyone else!
SWAT'S SOLUTION TO MOSQUITO PROBLEM
PROTECTION BEYOND MOSQUITOES
Our professional mosquito misting system installation and service staff are certified through our extensive online and classroom program, insured and do whatever it takes to ensure the customer is happy. As mosquito control experts, we are aware of West Nile virus, Zika virus and other mosquito-related health risks for those of us who live in the southeastern United States and especially Florida. Let the SWAT Mosquito Systems defend your home or business against these annoying and potentially dangerous insects.
Stop the battle – with our Mosquito Misting System, you can protect yourself against all of the following: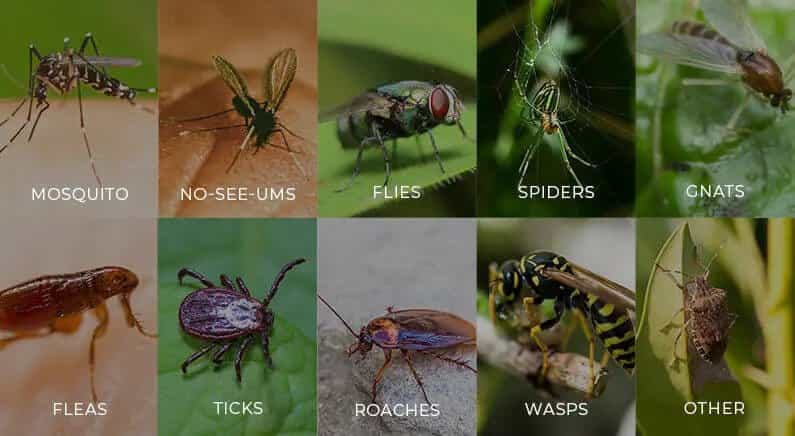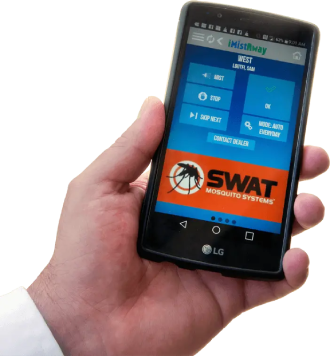 24/7 ONLINE MONITORING AND SMARTPHONE APP!
REMOTE CONTROL FROM ANDROID OR IPHONE
– START MIST
– STOP MIST
– SKIP NEXT MIST
JOSLYN V.
I called Swat due to the mosquito problem in our area. My son is allergic to mosquitos and he was not able to go out and enjoy the outdoors. I called multiple companies but after doing the numbers, Swat was the most reasonably priced for long term use. I am so happy with our decision. What a great company to do business with. The customer service, house call, installation, maintenance etc has all been professional and friendly. They have always been so accommodating and ensured that they stand behind what they are selling. 100% satisfied and highly recommended.
Nestled against the shoreline, Boca Raton is a charming city resting between West Palm Beach and Fort Lauderdale. With its small-town feel and Mediterranean architecture, Boca Raton is a beautiful city whose tropical climate and picturesque beaches attract tourists year-round. Residents, here enjoy both the attractive scenery and all the trapping of outdoor living thanks to the Sunshine State's warm temperatures and hours of sunshine.
As dusk sets in, mosquitos and no-see-ums set upon Boca Raton resident's outdoor spaces making these beautiful havens unliveable in the evening as well. SWAT Mosquito Systems offer Boca Raton residents the ability to reclaim their outdoor spaces and enjoy their backyards. SWAT's mosquito misting systems are all custom designed for each outdoor space and carefully installed by a team of highly skilled SWAT experts. Each misting system works on an automated timer meaning that very little effort is required to keep pesky insects to a minimum.
For more information on the products and services SWAT offers in Boca Raton, please contact us.
ADDRESS
11371 Interchange Cir S
Miramar, FL 33025
CONTACT US NOW FOR A FREE ESTIMATE