At SWAT Mosquito Systems, we take great pride in our state-of-the-art misting technology and the repellents we use. Put simply, we get the job done, which means more time enjoying outside and less time worrying about common insects and the problems that come along with them. Just as important as the technology and the system are the people. With the people in mind, you might wonder what assurances come along with these systems. Here's how our quality assurance works.
PROFESSIONAL INSTALLATION AND MAINTENANCE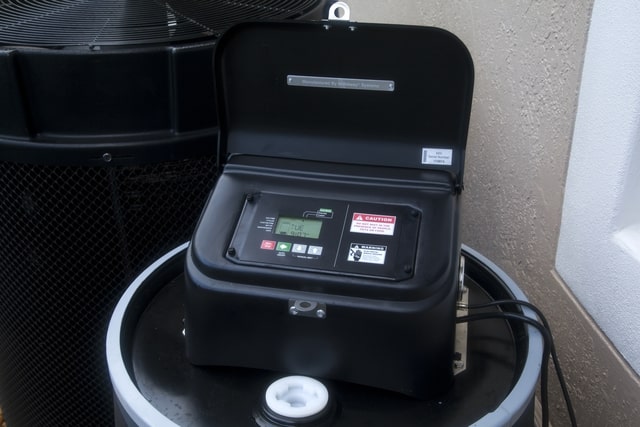 When you choose to trust SWAT Mosquito Systems as your mosquito and no-see-um control provider, you are selecting a company that prides itself on professionalism. Due to the custom nature and design of our systems, it may take several days to fully install the system on your property, depending on the size and scope of mosquito control needed. During that time, you'll find your installation technicians to be professionals in every sense of the word. We understand the product inside and out, and are happy to provide any answers to questions you might have. Want to know how you can monitor the system yourself? Ask about the handy cell phone app (available on both Android and iOS).
Specialized Performance
One of the reasons our professional installation is so well-respected throughout the industry is this is our sole focus in business. Mosquito misting systems aren't just one of the options we offer for controlling biting insects – we are the only option. And, we focus on this not only so we can continue to improve and stay on the cutting edge, but also because these advanced systems are the most effective way to keep your yard free from mosquitos year-round.
Our Mosquito Misting Systems
In designing mosquito misting systems, here at SWAT Mosquito Systems, we believe the best is always best. What this means is, we never stick to outdated technology simply because it's convenient or more affordable. Instead, we utilize and work only with the newest and best misting systems. In doing so, you can be confident you are getting a reliable and consistent system with the latest and best to get the job done.
Most Durable Components
Although it will be exposed to the elements you can expect your misting system to run with little care or attention for many years. This will only occur if it is built from high quality, durable materials. From our nickel-plated or stainless steel nozzles, to the viton seals on our fittings and pump, to the weatherproof enclosure on our control panel, all our components are built to endure. They'll ensure that you continue to enjoy the carefree benefits of your system for years to come.
Smaller Droplet Size
The smaller the droplets, the better. Other factors being equal, a mist with smaller droplets can cover a larger area, more effectively kill mosquitoes and use less insecticide than a mist comprised of larger droplets. Our systems operate at just over 200 pounds per square inch of pressure. This yields a very fine mist – and we believe the resulting droplet size optimally balances coverage, drift and deposition of the active ingredients. To save money, many of our competitors use hardware that operates at a lower pressure and yields a much larger droplet size because it costs them less. The consumer ends up paying the price because the system uses more insecticide to stop fewer mosquitoes.
Committed To Service
At SWAT Mosquito Systems, we aren't just about our technology either. We believe that customer service is an important part of what we do, which is why our friendly and knowledgeable technicians are more than happy to help explain our systems and the products involved in our operation. If you have any questions, simply ask. Our first job is to make sure our system works, but after that, we strive to ensure you are comfortable and happy with your installation.
We Back Our Products
Of course, another main reason people have come to trust SWAT Mosquito Systems to protect their families from nuisance mosquitos is we stand behind our products 100%. You might hear us say "whatever it takes" when it comes to our misting systems – we mean it! We'll do whatever it takes to ensure you are satisfied with your new system. Naturally, this starts by ensuring the system covers the areas you need protected, and keeps mosquitos and no-see-ums away from you and your family. And, with an exceptional money-back guarantee and extended warranties, our track record speaks for itself.
Getting Your System Installed
When it's time to kick those unwanted biting insects off your property, remember there is one company that always has your back – SWAT Mosquito Systems. Taking great pride in our ground-breaking misting systems, we offer custom designs to ensure your property is fully protected. With privacy being important to many of our customers, we design these systems to keep a low-profile, which means most of your visitors won't even notice they are there. Using the most advanced misting technology and non-hazardous-delete repellents to keep mosquitos away, we believe that mosquito control is something that should come naturally.
Ultimately, your satisfaction is how we measure our success, which is why when we say we'll do "whatever it takes" we mean it! Call us today at 1-866-900-7928 to find out how we can help free your home or business from mosquitos for good.
ADDRESS
11371 Interchange Cir S
Miramar, FL 33025
CONTACT US NOW FOR A FREE ESTIMATE