Featured In Simply the Best Magazine!
We're proud to have had a spot in Simply the Best magazine on multiple occasions, with one of the most recent features, "In One's Own Backyard," in 2021 which highlights our response to the home improvement boom due to COVID-19. SWAT also celebrated a milestone anniversary. Read on to find out how we accomplished so many years of excellent service.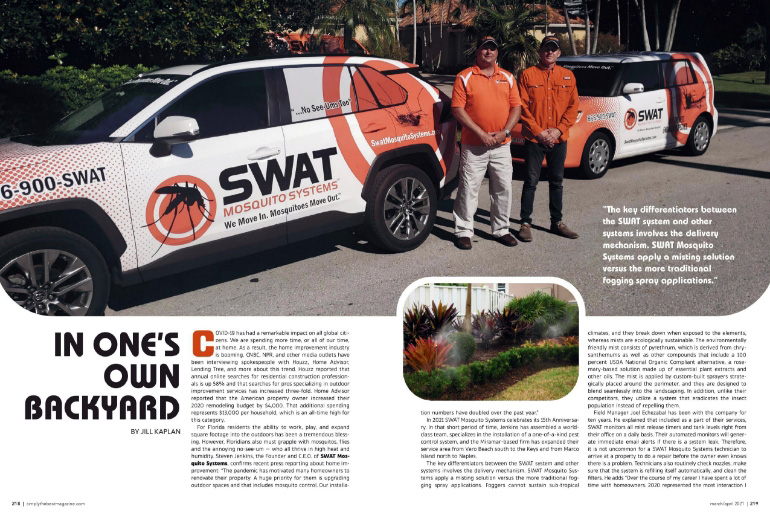 VIEW EDITORIAL
Published in a 2019 issue of Simply the Best, "Spreading Their Wings" tells the story of how SWAT Mosquito Misting Systems came to be in 2002 and how we quickly moved on up as one of the best-working mosquito control companies in Florida!
⦿ 100% SATISFACTION GUARANTEED
⦿ QUALIFIED AND CERTIFIED TECHNICIANS
⦿ RELIABLE AND TRUSTWORTHY ASSISTANCE
ALL OF YOUR NEEDS, ALL IN ONE PLACE
As part of the Super Home Services family of companies, we're able to assist you with services you need for a safe and functioning home or business. Call 1-866-900-SWAT to learn more about our other companies!