NATURAL MOSQUITO CONTROL PRODUCTS FLORIDA
Nothing brings a family together quite like outdoor activities. Whether it's a cookout in your backyard, an afternoon spent in the pool, or a large family gathering on the patio, bringing everyone together outside can be a great way to enjoy each other's company. Unfortunately, you're not the only ones spending time outside. With the constant flight of mosquitos, no-see-ums, and other common biting insects, you might find that preparing for that day outside is more of a hassle than it's worth. And, when all is said and done, dealing with all the bites and discomfort for the following days is something no one enjoys. But, what if there was a way to avoid this entirely? With SWAT Mosquito Systems on your side, you can enjoy the outdoors without worrying about these biting insects.
Keeping Mosquitoes at Bay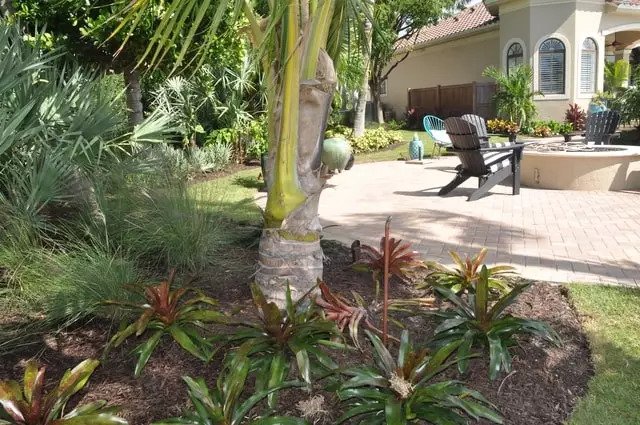 Leveraging the most advanced engineering techniques, we keep mosquitoes and no-see-ums out of your yard with custom-designed misting systems. These systems mist a few times per day for 20-60 seconds and work around the clock to keep common mosquitos away and ensure you can enjoy the outdoors without interruption. Insects not only cause discomfort with their bites, but they can also carry diseases and other illnesses with their bites. Instead of worrying about applying toxic repellent to your skin or relying on outdated delivery methods, these powerful misting systems take the stress out of planning outdoor activities.
Our Unique Misting Systems
So, how does SWAT Mosquito Systems differ from other solutions on the market today? Firstly, we rely on the newest and best misting systems to deliver your mosquito control. Unlike more traditional efforts, this means the system is in place and doing its work behind the scenes. There's no need to worry about when the technician's next visit and whether he might miss an important spot. Instead, we look at your property layout and design a unique system to fit your needs. From there, you can monitor the performance of the misting system directly from your smartphone (available on both Android and iOS).
Offering the Best Mosquito Misting Products
Of course, the truth is that the delivery system is just half the battle. If you want to effectively keep biting insects at bay, you need a powerful repellent on your side. Depending on the problem insects, the exact formulation may vary, but overall, we strive to use broad-spectrum repellents that will keep out all unwanted intruders. One of our most common is pyrethrum, a biodegradable repellent derived from the chrysanthemum flower. We also leverage a variety of other botanical products to ensure they don't harm your landscape or family, but they effectively keep mosquitos and no-see-ums away.
Naturally, we strive to keep the best products in our misting systems, so if something more effective comes along, we will always work to implement that in the future. This ensures our systems work for a lifetime.
Providing Maintenance and Refills
Beyond providing for your initial installation, we believe keeping your property free of mosquitoes and other outdoor biting insects is an ongoing obligation. We take pride in maintaining your system and refilling the tanks as needed to ensure you never have a lapse in coverage. Find an area that isn't getting the right amount of coverage? No worries! We offer a guarantee on our systems, which means you can rest easy knowing we'll get it right. This way, your home is shielded year-round from annoying no-see-ums and dangerous mosquitoes. Another important service is providing a unique way to keep track of your system throughout the year.
Control at Your Fingertips
In addition to the professional maintenance and refills you get on your system, you have the option with a SWAT Installation for a convenient phone application you can download on Android or iOS. With this application, you can monitor and regulate the mosquito misting system on your property, having peace of mind knowing that the system is doing its job right. If you have questions about how to utilize this app, simply ask your installation technician and he will be happy to help get you started. Regardless, the control is right at your fingertips, making it easy to monitor your new mosquito system.
Getting Your New Mosquito Misting System
When it comes to misting products, SWAT Mosquito Systems leaves nothing to chance. Each system is custom-designed and professionally installed by our experienced team of project managers. You can be sure mosquitoes and no-see-ums are kept out without disrupting your family's outdoor activities. At SWAT, we have a saying: "we move in and mosquitoes move out®." Call us today at 1-866-900-7928 to get a custom quote and discover how we can help keep your property free of biting insects for good.
Call us now to schedule your free estimate, or use our free estimate form below.
ADDRESS
11371 Interchange Cir S
Miramar, FL 33025
CONTACT US NOW FOR A FREE ESTIMATE