LOCALLY OWNED MOSQUITO MISTING SYSTEMS IN MIAMI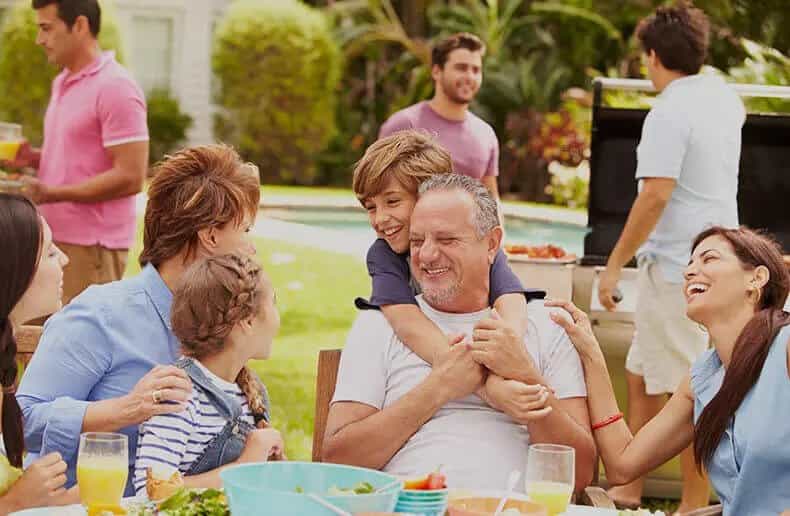 If you've been outside lately, you've probably experienced the frustration of  mosquitoes and no-see-ums in your home or backyard. If you're a business owner, you know the pain of mosquitoes and no-see-ums around your restaurant patio, beach front or boardwalk café.
Look no further to end that frustration. For one of the easiest and most effective way to protect yourself and others from the annoyance of mosquitoes and no-see-ums, join Florida's very own SWAT Mosquito Team. Protect your home or business with an Automated Mosquito Misting System, custom designed by SWAT Mosquito Systems for you. We offer a mosquito control guarantee unmatched by anyone else!
SWAT'S SOLUTION TO MOSQUITO PROBLEM
PROTECTION BEYOND MOSQUITOES
Our professional mosquito misting system installation and service staff are certified through our extensive online and classroom program, insured and do whatever it takes to ensure the customer is happy. As mosquito control experts, we are aware of West Nile virus, Zika virus and other mosquito-related health risks for those of us who live in the southeastern United States and especially Florida. Let the SWAT Mosquito Systems defend your home or business against these annoying and potentially dangerous insects.
Stop the battle – with our Mosquito Misting System, you can protect yourself against all of the following: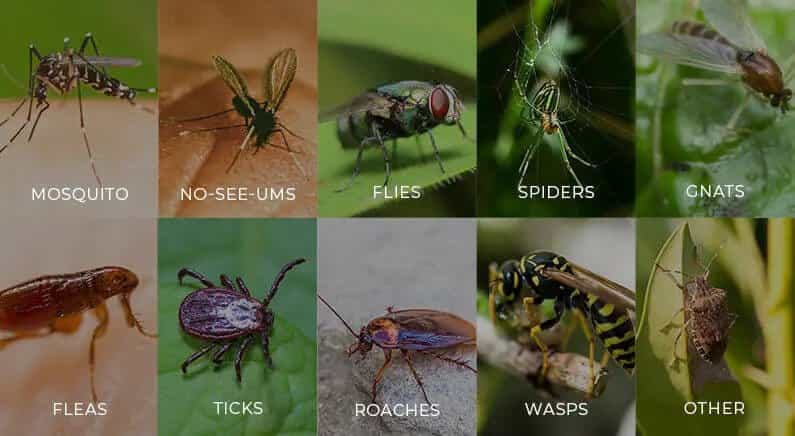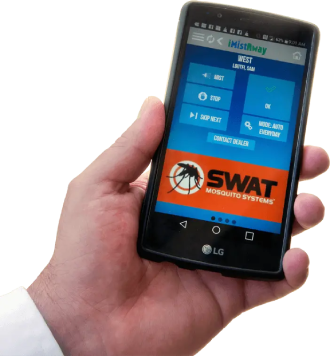 24/7 ONLINE MONITORING AND SMARTPHONE APP!
REMOTE CONTROL FROM ANDROID OR IPHONE
– START MIST
– STOP MIST
– SKIP NEXT MIST
JOSLYN V.
I called Swat due to the mosquito problem in our area. My son is allergic to mosquitos and he was not able to go out and enjoy the outdoors. I called multiple companies but after doing the numbers, Swat was the most reasonably priced for long term use. I am so happy with our decision. What a great company to do business with. The customer service, house call, installation, maintenance etc has all been professional and friendly. They have always been so accommodating and ensured that they stand behind what they are selling. 100% satisfied and highly recommended.
SWAT IN THE NEWS
Miami Mosquito Misting Systems
Miami is known for having a sub-tropical environment and because of this mosquito-friendly environment, it is home to approximately 45 species. This poses a health issue for residents on top of the nuisance that some of these species can cause. Mosquitoes in Miami are known to transmit several diseases including:
West Nile Virus
Encephalitis
Dog Heartworm
Miami residents should protect their families and homes by removing mosquito breeding sources from their homes like water holding containers (birdhouses for example), pet water dishes, children's pools and more. In addition, using a mosquito misting system like SWAT Mosquito Misting Systems can help keep your yard and home a healthy environment.
Swat Mosquito Systems create a dependable shield encouraging customers to enjoy a mosquito and insect-free environment for a get-together in the privacy of their own homes. Swat installs a custom-built misting system of sprays, strategically located and concealed around the perimeter of a home, pyre-thrum, a safe solution naturally derived from chrysanthemums, is "misted" for about 45 seconds three to four times a day.
Contact Swat to get a FREE estimate or fill out our Free Estimate Form for faster service.
ADDRESS
11371 Interchange Cir S
Miramar, FL 33025
CONTACT US NOW FOR A FREE ESTIMATE