Living in South Florida means spending an awful lot of time outdoors. After all, it's one of the best perks about life in the Sunshine State! But sometimes our outdoor spaces aren't all they could – or should be. If you are looking for some design inspiration, or maybe just some clever ideas to make your yard the best it can be, you've come to the right place! Here are a few of the best ways to maximize your outdoor space.
Think of the Sun – But Don't Forget the Rain!
According to Russell Groves, of Groves & Co., you should always consider how exposed your yard is when coming up with a design.  In places like South Florida, you need to consider how your outdoor space will deal with constant sunshine. Groves recommends using awnings, plantings, or umbrellas to help shade from the sun. In addition, you should avoid darker colored stones for accent pieces, or as seating, as they tend to get hotter when baking in the sun.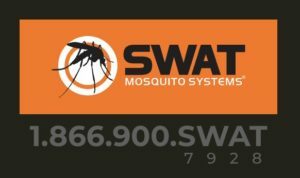 On the flip side, anyone who lives in Florida knows that as much sun as we get, we get just as much rain! If you want to really maximize your outdoor space, you need to take in to account how you can utilize it when the dry, blue skies turn grey and wet. Awnings and patio spaces are great, as they provide guests shelter from the elements.
Landscaping
Landscaping is one of the most critical things you need to consider when attempting to maximize your outdoor space. If you are looking to maximize the potential of your yard, you need to consider how much effort you want to put into maintaining it. If you want a no-fuss yard, consider using lower maintenance plants, or even rocks to decorate the border of your property.
Landscaping, however, entails far more than just how many bushes or palm trees you'll want. Do you, for example, have any children, or plan to have any children in the future? If so, you may want to avoid a pool. The same applies to if you have pets. Or maybe you'll need to place a large fence to help drown out sounds from a nearby highway.
Furnishings
Maximizing exterior spaces means choosing the right furnishings for every occasion. Outdoor furniture is the perfect way to make your yard the ideal place to relax and enjoy all that South Florida has to offer. Just make sure that if you aren't using waterproof furniture that you have adequate awnings and umbrellas to protect from damage.
Control Biting Insects
The outdoors are meant to be enjoyed – don't let biting insects or no-see-ums ruin your perfect exterior spaces. A custom-designed, mosquito control misting systemwill keep mosquitoes and no-see-ums at bay. Once installed, you can set our misting system to activate three to four times a day for anywhere from 20 to 45 seconds. We recommend misting during the evening and nighttime hours when mosquitoes are most active.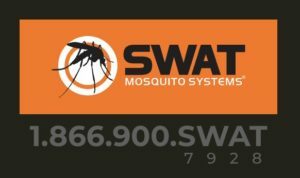 Our SWAT Mosquito Systems®️ kills mosquitoes and no-see-ums without harming the environment. We make it hard for mosquitoes and no-see-ums, but easy for you. You can turn the system off completely, using the remote control or at the control panel. We're the largest and most respected mosquito control company in Florida.
Call SWAT Mosquito Systems

®️

Today
Don't let mosquitoes invade your little slice of paradise. If you want to stop worrying about mosquitoes and other biting insects, and start enjoying your own backyard and patio, you can get your very own mosquito misting system set up right away. Call SWAT Mosquito Systems®️ at 1-866-900-SWAT and find out how our licensed technicians can help you today.