South Florida is known for its sunshine and warm, balmy weather. While the tropical weather attracts tourists from all over the world, however, it's also inviting mosquitoes. To avoid getting bitten or nipped at, many people enlist an army of tools designed to repel mosquitoes. Some of the weapons include citronella candles, repellent sprays, and other high-tech methods aimed at keeping mosquitoes at bay. But before you cover yourself in a mosquito repellent candle, repellent spray, or light a candle to protect against stings and bites, you should know how potentially dangerous they are.

DEET Dangers
DEET is the most popular insect repellent in the United States. DEET protects against mosquitos by preventing them from landing on the skin. But just because a lot of people use it though, doesn't mean that it is safe. DEET has a bad reputation. A recent Consumer Reports survey of more than 2,000 adults found that only one-third believe insect repellents are safe for adults.
Even fewer, just under a quarter, think they are safe for children.
The skepticism surrounding DEET is fact-based. There are possible side effects of using it. The most common is skin irritation—you want to avoid spraying it on skin that is scraped or irritated. DEET should not be used on the hands or near the eyes or mouth of young children. According to the Environmental Protection Agency (EPA), DEET may cause skin reactions.
Dangers of Citronella Candles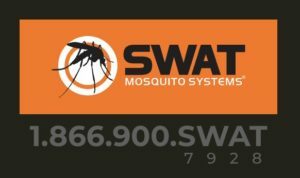 Citronella is an essential oil derived from the leaves and stems of lemongrass. Citronella is in cosmetics, incense, and candles. While citronella products are made from natural oils, there are still some dangers to using them.
For most adults, citronella oil is safe when it's used on the skin, but it can cause skin allergies in some people, especially young children. If your pets ingest citronella, it can cause severe illness or death.  The American Society for the Prevention of Cruelty to Animals lists citronella candles as poisonous to dogs because citronella candles can lead to stomach cramping when ingested by animals who are attracted to their smell. When pets inhale the smoke from citronella candles, it can cause breathing issues. According to the Centers for Disease Control and Prevention, the EPA has not evaluated citronella oil for its effectiveness.
The dangers of citronella candles don't end there. Mosquito candles also pose a fire hazard and are not intended for indoor use. You should place candles on non-flammable surfaces like a brick patio or concrete. Citronella torches should not go near mulch, fencing, or wooden decks.
High-Tech Fails
When it comes to keeping mosquitoes away, there's an app for that! You can use your cell phone to turn on your car, answer your front door, or track a package, so why shouldn't it help protect you from bug bites? If you type the words "mosquito" and "repel" into Android's Go0gle Play or Apple's app store, dozens of apps are listed.
Each app promises to help keep you safe from mosquito bites. The apps work by emitting high-frequency noise. The problem is, they don't work. Check out this attempt to use a mosquito repellent app on live TV!  #epicfail!  But, there are methods you can employ to help keep your home and yard free of mosquitoes.
Living in South Florida, it's in your best interest to make sure that mosquitoes stay away. The annual number of people sickened by mosquito or tick bites more than tripled in the United States between 2004 and SWAT Mosquito Systems®️2016. You can avoid being one of them.
SWAT Mosquito Systems®️ provides state-of-the-art mosquito misting systems to keep biting bugs away all year long. Call them today at 866-900-SWAT to learn more about its proven system to keep mosquitoes and other pests out of your yard.